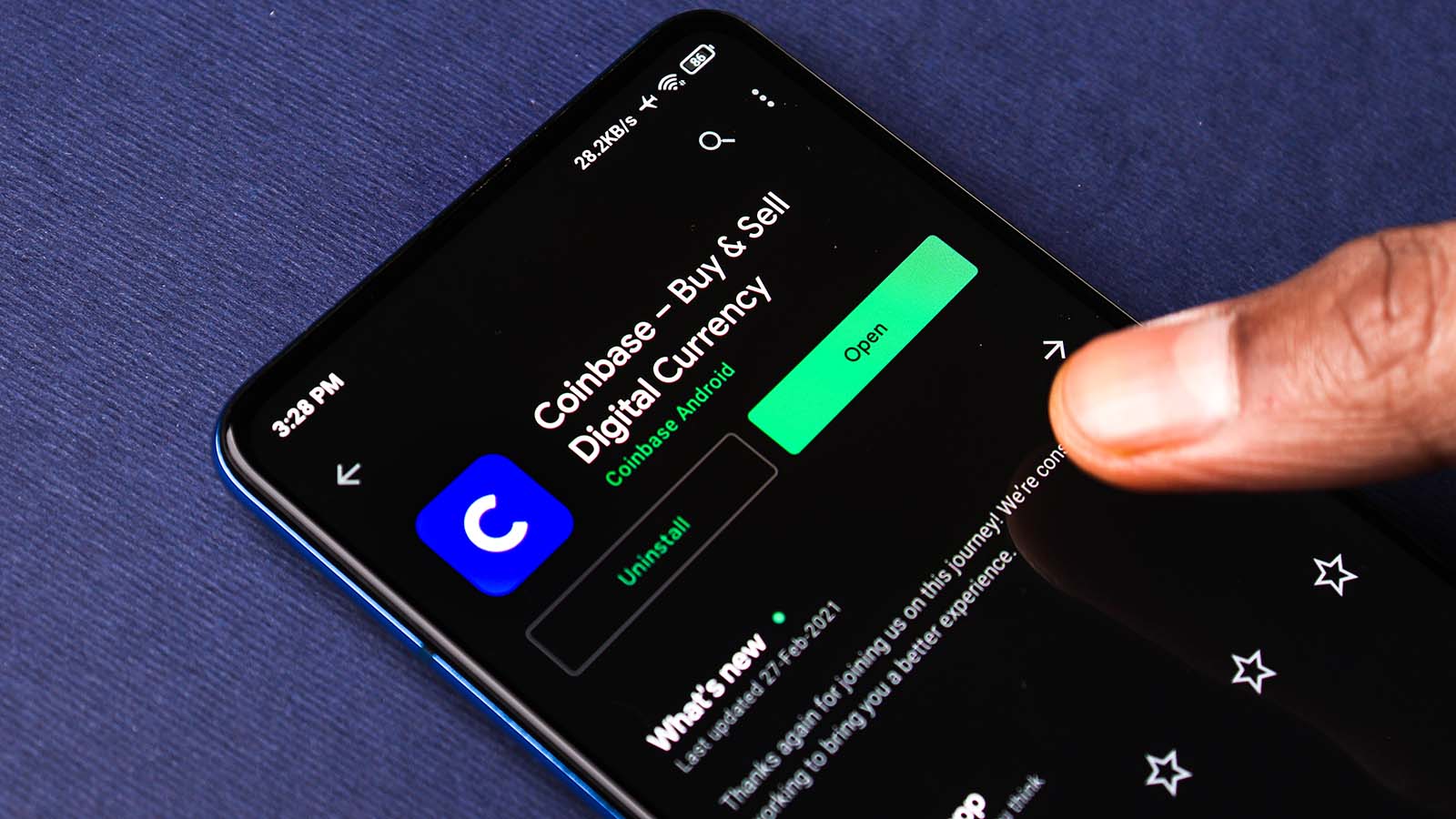 I find myself discussing the future of Coinbase (NASDAQ:COIN) stock often. The debates always include its tie to the price of Bitcoin (CCC:BTC-USD). This was a curse because BTC has fallen precipitously since the COIN stock debut.
In reality, investors are missing the point. Coinbase profits will come from the popularity of cryptocurrency not price. The more people that transact with them, the more upside opportunity there is for this company.
This is an important notion because as it went public, Bitcoin went on a 30% correction. The slide persists as it sits almost 50% cheaper than it was at Coinbase IPO.
If I'm correct then eventually they will figure it out. Investors will need some convincing, which should come from earnings reports. In other words, management needs to prove itself and its business. People will believe in the future of a company if the team is talking up strong results with confidence.
Bitcoin prices are very volatile, so for now, COIN stock will also be violent.
The opportunities around cryptocurrencies are vast. This company is in the right place and at the right time. This is early enough in the process that prosperity is all but sure. Eventually, the scope of e-coins will grow and COIN already has a seat at the table.
Wait for the Coinbase Bottom to Form
For now, it has not found a bottom yet. In April, I wrote about its long-term opportunity. I also highlighted the importance of the price-to-sales metric. At the time is was 50 and twice as expensive as Tesla (NASDAQ:TSLA). This stock crash brought investors back into reality. The price-to-sales now is only 16.7, so it is three times cheaper. This is the definition of shedding froth. At least now the buyers of Coinbase stock will be stronger hands.
This alone does not assure a bottom out of this hideous slide but it is an important element. Onus is on the bulls to prove that they can stop making lower-lows. The obvious mark to hold is the May 19 tick. The only assumption the bulls can make is that $208 per share is the floor. Buying it into that support makes sense but only with a tight stop. They would want to avoid riding it down another leg lower.
If the prior support fails, momentum sellers can be ruthless and accelerate their activities. The trap door will open into a deep pit. The buyers would have no targets for their potential re-entry points. The only work around this conundrum requires using options. If I am long the stock already I am not keen on adding. Nothing has really changed, so my conviction should not increase yet.
Using Options to Reduce Risk
If I believe in Coinbase long term but I am worried now, options offer accommodative strategies. For example, I can sell the COIN $150 put and collect over $11 per contract for it. This trade requires no money out of pocket, it is a credit to open. It is directional bullish and does not need a rally to win. In fact, the stock can fall almost 40% and I can still break even.
The drawback of this trade setup is that my maximum profits are finite. This is a small price to pay for someone looking to be long now but wants a 37% buffer. Selling puts to own stocks makes sense but only if the intent is actually to own shares. Otherwise, it can create problems and traders should then use bull put spreads instead.
Buying stock outright now means putting all my money at risk with absolutely no buffer. These are turbulent markets, just consider what's going on with meme stocks like Rocket (NYSE:RKT) and AMC (NYSE:AMC). To catch a falling machete like Coinbase stock, I need the safety net from the options strategies.
I am confident that eventually investors will figure out the value of this company. In the meantime, I absolutely want to play it on the safer side. Whatever the method to catch this falling knife, I suggest investors should use partial positions. Leaving room for error makes sense because the alternative implies very strong conviction. With markets at all-time highs, that would be a mistake.
On the date of publication, Nicolas Chahine did not have (either directly or indirectly) any positions in the securities mentioned in this article. The opinions expressed in this article are those of the writer, subject to the InvestorPlace.com Publishing Guidelines.
Nicolas Chahine is the managing director of SellSpreads.com.