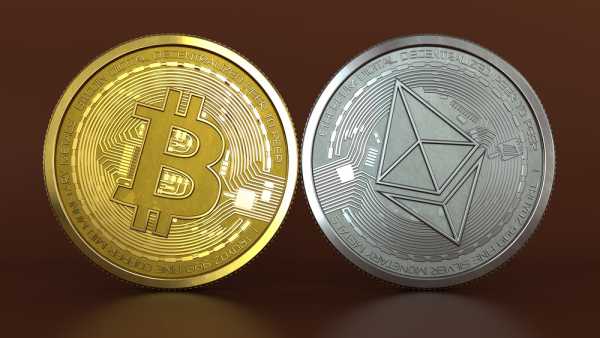 Bitcoin and Ethereum hit all-time highs in March 2021
The situation regarding crypto prices was equally as good, at least for a time. Bitcoin managed to hit a new ATH earlier this month, which was followed by a major price correction. The coin reached an ATH of $61,683 on March 13th, only to correct to $54k three days later. It then attempted to reach $60k once again after that, and it succeeded, but the approaching expiration date of $6 million worth of Bitcoin options caused fears of major sell-off, resulting in an even deeper price drop that brought the coin to $51k by March 25th.
Now, only one week later, the coin is nearly back at $60k, surging rapidly over the past week, and currently sitting at $59,781.
Ethereum saw a similar price performance, however it was held back by extremely strong resistance at $1,850 for the majority of the month, and this barrier caused it to trade sideways for weeks. The coin managed to breach it only once in the past month, around the time of Bitcoin's ATH. However, ETH did not manage to beat its February record. Instead, it only climbed to $1920 before dropping back down.
When Bitcoin options expiration date approached, ETH price was affected too due to BTC dominance, dropping to $1560 as a result. However, just like BTC, Ethereum also recovered over the past six days, and it currently pushes strongly against the resistance at $1850, which is also the coin's price at the time of writing.
At the moment, both coins are trading in the green, with their prices surging as the new rally took over, and it would not be surprising for new ATHs to be reached in the next day. Historically speaking, crypto industry often performs very well in April and May, so the next two months have an excellent chance of bringing great price performance.
Greg Waisman, the co-founder and COO of the global payment network Mercuryo