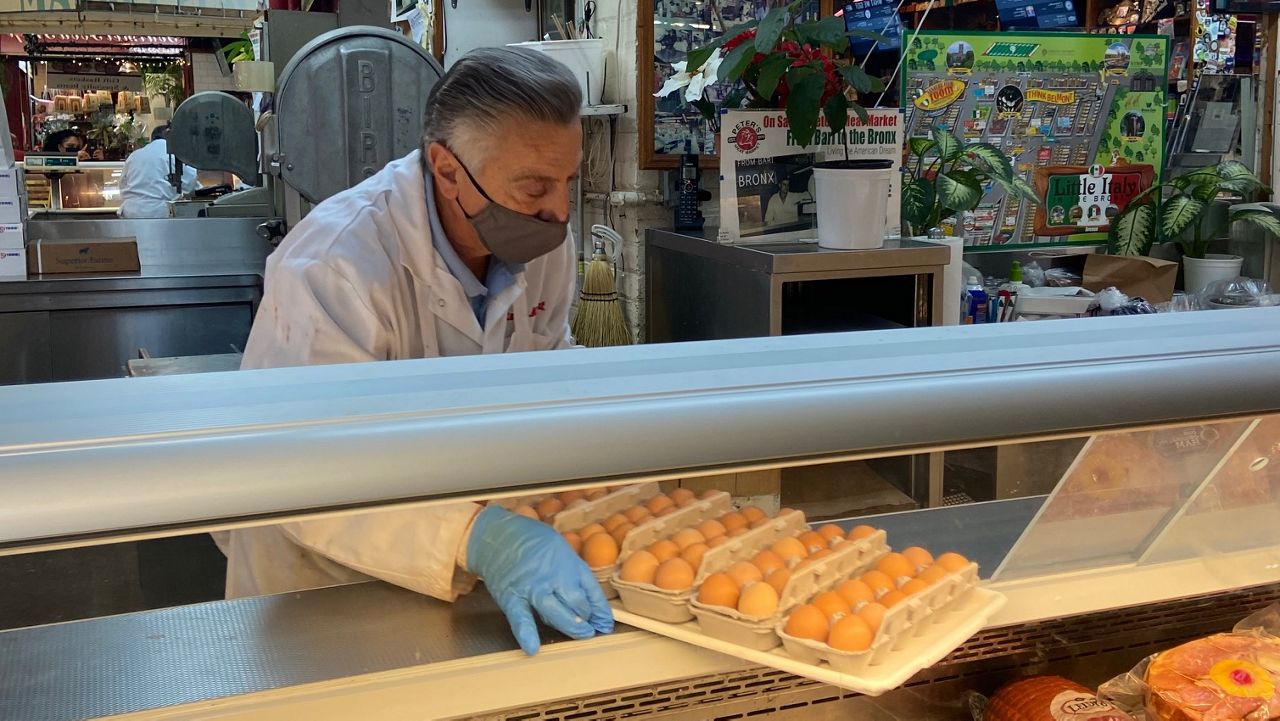 When it comes to fresh meat and cold cuts, Mike Rella knows his stuff.
He should. Rella is the co-owner of Peter's Meat Market, which opened on Arthur Avenue in the Bronx in 1970.
"In 1982, we were nominated as merchants of the year. We've been here a long, long time," he said. 
In all that time, he has never seen anything like this pandemic. The upcoming ban on indoor dining in New York City will make things worse.
"These poor people. Now, they're closing up and they have been here for years. They've got waiters, chefs and rent to worry about. That's going to affect a lot of people like me because I'm a supplier. If they don't buy, I can't sell," he said. 
The meat market is tucked inside the Arthur Avenue Retail Market, which is surrounded by dozens of restaurants. Indoor dining is what the area is known for.
Rella said when the local eateries closed down in March, they stopped ordering from him. He's worried that will happen again. 
"We lost Easter, the whole Easter holiday. Now it looks like we are going to lose the Christmas holiday and New Year's. It's pretty bad for us," he said.
Rella understands why the restrictions are needed, but that doesn't make things easier. 
"They should think about the small businesses because without the small businesses, this city does not survive. We are the nucleus of the marketplace," he said.
He is grateful for individual customers who have been coming here for generations. With restaurant orders about to decline again, they are the ones keeping him in business.
"We know our customers my name, and nobody is a number to us," he said.