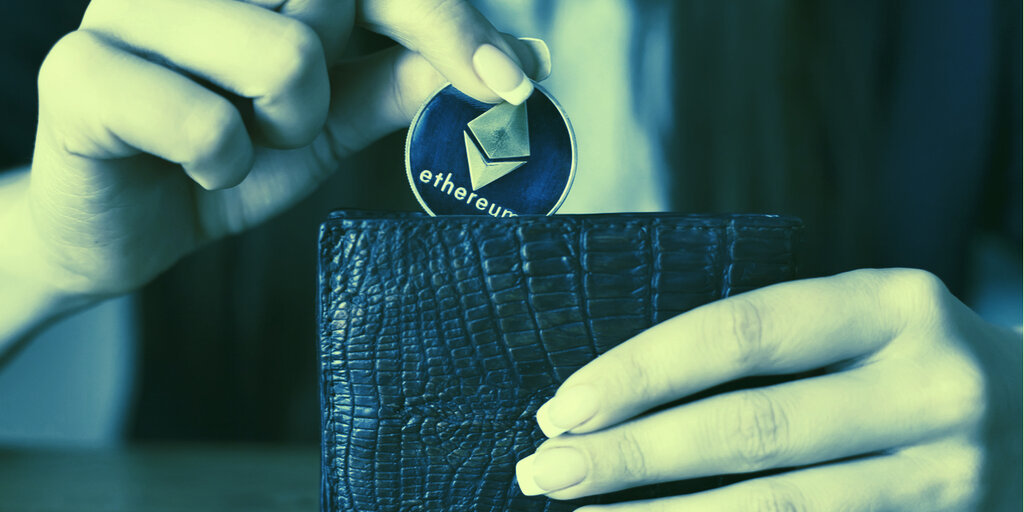 In brief
MyEtherWallet has integrated services from Staked.
Users can stake their ETH to earn rewards while helping secure the Eth2 network.
MEW has integrated DeFi applications, token swaps, and now staking, in an effort to be a "nexus point" for Ethereum transactions.
Ethereum 2.0 staking could be in for a boost from mobile users, thanks to a new partnership between MyEtherWallet (MEW) and Staked.
MEW, a browser- and mobile-based Ethereum wallet service, announced today a new partnership with Staked, a managed crypto staking service, allowing MEW users on Android mobile devices to earn rewards for helping to secure the next generation of the Ethereum network. The integration adds to the growing appeal of using Ethereum on mobile devices, a potentially massive source of additional users waiting to be onboarded.
"Mobile access to all that the Ethereum blockchain has to offer—including swaps, DeFi, moving BTC to Ethereum, and staking—can dramatically reduce barrier to entry and increase participation in the network," MEW founder and CEO Kosala Hemachandra told Decrypt. "That in turn will lead to more security, more liquidity, and better transaction throughput across the network."
Eth2 promises to increase the transaction capacity of the network and lower transaction costs, which rose to record highs over the summer as bank-replacing DeFi applications pushed the existing Ethereum network to its limits.
Staked services allow user-contributed ETH to earn rewards paid out for helping secure the Eth2 network in its proof-of-stake consensus system, where tens of thousands (eventually hundreds of thousands) of nodes around the world check one another's work to guard against exploits or malicious transactions. Staked hosts nodes on behalf of users, who might otherwise need dedicated hardware and protocol-specific knowledge to run nodes successfully. 
Staked also allows users to contribute less than 32 ETH—the number required to host your own node—and still earn rewards. That's the number required to host a node on your own, but Staked is happy to combine smaller contributions into the required total, then split the rewards proportionally, similar to mining pools in a proof-of-work network. However, any ETH staked to support the Eth2 network won't be accessible for a yet-unknown stretch of time, until the phased upgrade gets its next release.
"We are thrilled to extend our support to MEW," Staked CEO Tim Ogilvie said in a press release. "MEW is rightly regarded as one of the original Ethereum wallets and it is only fitting that MEW users can now take advantage of our staking infrastructure to participate in Ethereum's major upgrade."
MyEtherWallet has integrated many DeFi products throughout 2020, including borrowing and lending platform Aave and decentralized exchange aggregator 1inch. MEW also offers compatibility with censorship-resistant Unstoppable Domains and an open-source blockchain explorer. The addition of Eth2 staking support could make MEW an even more prominent part of the Ethereum landscape.
"By integrating Staked, we're allowing users to stake on Ethereum 2.0 in a way that's easy and accessible by nature," MEW founder and CEO Kosala Hemachandra said in a press release. 
"Ethereum 2.0 moving forward is a huge step for our community, and we want MEW users to know that as Ethereum continues to play a more and more prominent role in the world, we're going to continue to build MEW into a nexus point for the entire Ethereum ecosystem."