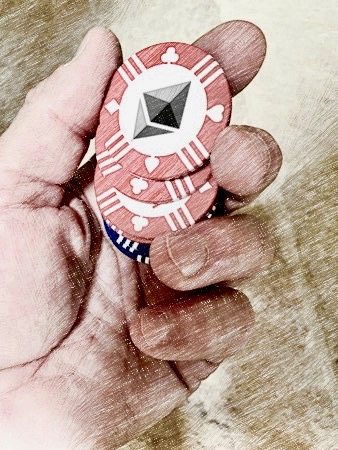 Gemini Trust Company, LLC (Gemini), a cryptocurrency exchange and custodian, confirmed on December 17, 2020 that this month marked the highly-anticipated launch of Ethereum 2.0 Phase 0. Although the complete implementation of Ethereum 2.0 (Eth2) will be rolled out in different phases, Gemini stated that it intends to support Eth2 trading and staking "as soon as possible."
The Gemini team notes that Ethereum is an innovative blockchain that has "pushed decentralized applications, including decentralized finance (DeFi), forward."
They added:
"We look forward to continuing to support the Ethereum community and new developments as Eth2 transitions and reaches its next milestone — so that we can provide all of our customers with the ability to access and earn from the latest developments in crypto."
On December 10, 2020, the Gemini team announced that they had welcomed David Abner as the company's new Global Head of Business Development.
The Gemini team stated:
"David will spearhead the expansion of Gemini's institutional business and bolster our reputation as a trusted and secure cryptocurrency exchange and custodian. He will manage a team focused on cultivating Gemini's relationships with major institutional partners and high-net-worth individuals on a global scale."
David previously launched Dabner Capital Partners, a boutique advisory and investment company specializing in exchange-traded-funds (ETFs) and digital assets. David also spent over 10 years working at WisdomTree Asset Management. He served as EVP of WisdomTree and CEO of WisdomTree Europe, where he was responsible for a "significant" expansion in assets under management as it became one of largest European ETF providers. Before working at WisdomTree, David was MD and Head of ETFs at BNP Paribas and Bear Stearns.
Earlier this month, Gemini also announced the launch of the Gemini Opportunity Fund, "a donor-advised fund that will support Bitcoin Core development through grants, fellowships, and donations." The Gemini Opportunity Fund intends to support Bitcoin Core developers who plan to enhance "the usability, security, and resilience of the Bitcoin Network."
The Gemini Opportunity Fund will provide $50,000 in BTC funding to the Human Rights Foundation's Bitcoin Development Fund which supports Bitcoin developers "working to enhance privacy on the Bitcoin Network and ensure that bitcoin is a tool for financial freedom."
The Fund will also provide $150,000 in BTC funding to John Newbery's Brink, a London-headquartered, non-profit fellowship program that intends to support "exemplary" Bitcoin developers. Fellows plans to work cooperatively with one another and "be mentored by John, formerly a Chaincode Labs developer, and Mike Schmidt, a Blockstream alumnus."
(Note: for more details on this announcement, check here.)